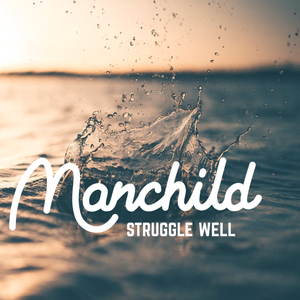 There are two rivers I drink from.  One is Fear and the other is Love… Literally everything I do comes down to these two emotions.  They drive all my actions. Where I spend my money, my time, the things I say, the stuff I eat, the relationships I choose, and choose to avoid.  "Is this a threat?" Or "Do I love this person" That's it. One gives me and everyone around me life the way a cold drink of water does, the other poison. 
We tell ourselves stories justifying our ill will towards others.  The more complicated our back story the more excusable our cowardice.  Micah Fink, director of Heroes and Horses, a program that helps combat vets get their life back once told me this.  "There's no difference between the worst and best thing that ever happened to you if your life stops after that. 
Look,  I drank the "know thyself koolaid" with both hands on the cup and my eyes closed. Self reflection, enneagrams and what not. They're all very valuable at diagnosis, but we tend to stop there and think that's just the way we are. But we don't seem to ask ourselves why we feel that way.  It's as if our feelings are omniscient. "Trust your gut" we say. Who made our gut God? Our emotions became indisputable when we proclaimed ourselves our savior. "Make sure you call because you know I worry." We say to each other as if our irrational selfish fear is some law of physics that can't be reasoned with.  God's peace and motherly worry arent next door neighbors. They're sworn enemies and it's time we take our fears into question instead of demanding everyone take our fears seriously. 
We've brought to government floors a conflict belonging behind closed doors, calling ourselves out on our own garbage… Our fear.  Every gun rights debate. Fear, "I'm scared they'll take our rights." "I'm scared of guns being in the wrong hands." Two sides, same emotion.  Border control, "Dont let them in here they'll take our jobs, they'll bring drugs and violence." What you mean to say is "I'm afraid you'll disrupt my comfy lifestyle, half price appetizers  and challenge what I believe in." Every mean and heartless thing I've said or done, came from a place of fear. And never once was my fear excusable or legitimate. It was always selfish, narcissistic and egotistical. 
 I grew up in church, literally.  I know everything there is about the importance of tithing, but I'm miserable at it.  Why? Fear. I'm afraid I'll run out, or won't be able to afford the "stuff" I want. Fear puts a budget on our resources.  Fear makes us believe love is scarce. That only the impressive ones will get love. Fear makes toilet paper sell out, and and the Holocaust a reality.  The opposite of love isn't hate, it's fear. 1 John 4:18 says There is no fear in love and perfect love drives out fear. Your fear is the darkest thing about you.  There's a reason you hate that one dude at work. He challenges you, he makes you uncomfortable and you hate that about him. He might just be a "you know what" but why is he?  He's scared too. Ever try to scare a grown man? They get angry. 
Is anxiety real? Yes?  But we're much to quick to own it as our own.  We call it "my axiety." Is diarrhea real? Of course, but I found far less people ready to call it "my diarrhea".  We treat the poops like something our body is doing and we need to get control of it asap. But if we crap our mental pants we wallow in it and broadcast how everyone should understand and feel bad for us. 
Try this out.  Every reoccurring thought you have today ask yourself this question.  Is this fear or is this love? Is me ghosting you on this text message fear of the conflict I dont want to have  or love? Is the next time I pursue my wife, because I love her, or because I'm afraid I don't get loved enough. Am I eating this cupcake because I love it so much, or I'm afraid I'll miss out on another hit of sugar induced dopamine?  Do I love my job , or am I just afraid to try something different? To choose to live in love vs fear is the Greatest Struggle. And the greatest way to Struggle Well.