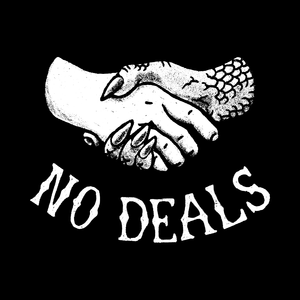 I've never said "I shouldn't have to" and been happy at the end of that statement.  Our internal huff, and the never ending narrative that "I'm always the one that has to say sorry."  "I'm always the one left to clean up the mess."  Is a virus no  one is too keen to wash their hands of. 
And why not?  Why do we insist on a daily download of disgruntled-ness, rather than gratitude, grace.  I've never been generous and regretted it.  Buried the hatchet with a friend and wished we'd kept fighting.  But oh boy, the time I wasted up to that point.  Anxious I wouldn't have enough if I gave that much,  Indignant that I should be the one to apologize when clearly they were in the wrong.  I've gone  a full Vegas heavy weight 12 rounds over it in the shower about how right I was.  I've assaulted friends eardrums with my hurricane of grievances in hopes for an endorsement of my saltiness.  And they'd give it, and I'd still be miserable, but at least I had company. 
So why do we wring our hands, and nash our teeth at the labors that bring the fruit of the spirit; Love, Joy, Peace, Patience?  It's like a citrus farmer waking up every morning, cursing the ladder he must climb, the basket he must carry and the hot sun for making it all grow.  But we do, we so do that everyday.  Why?  Because comfort. Comfort and joy, contrary to the Christmas Carole, are not the same.  And most of the time in different time zones from each other.  There is joy in watching your kid take off on his bike for the first time on his own.  There is no comfort in teaching him to ride.  There is heavenly relief when you and a loved one find forgiveness.  There's nothing pleasant about the conversation you must have to find it.   A home cooked meal, you grew, or gilled or caught.. Nothing tastes better on your plate and was hell to get it there. 
Comfort is the opposite of the joys we deposit in our memory bank.  It's easier to stay home, save the money than load the kids up and drive through the night to the beach.  It's more comfortable to skip the run, keep your shirt on and sit by the pool at the party, even when your daughter's begging you to swim.  There's a banner Oxford Pennant sells that reads "Comfort is a slow Death." 
And is it ever.  It's the death of our relationships.  It's more comfortable to not say what you feel than risk such vulnerability in the off chance you'll find a real exchange the ties your heart strings together.   Let's keep it real real here,  It's easier to visit that certain website than pursue your wife.  But y'all aint ready for that talk. 
It's the death of our health.  It's just easier not to stress our heart and just sit and scroll.  It's just easier to hit another drive through than cook a meal with our kids.  It's faster, it's more convenient it's cheaper and it will kill you. 
What would it look like if we put on different lenses to see our struggles.  What if instead of waiting for the phone to ring, we pick it up, called our buddy, checked in and told them we love them.  More so, what if we harbored no resentment that we we're the ones that had to call.  That we're the one's that had to initiate connection in our love life.  What if we picked up the check… again… and didn't think, "I always have to pay." What if we thought, thank God I have the money to pay it.  The job to make it… To treat my brother, again.  What if we thought "I'm glad I could see my buddy needs me." 
There's joy there.  And plenty of it to be had.  But you're going to have to get over some things.  Eat some truths. Make no Deals with comfort.  You're going have to be the one that sees love through.  And not just expect it, but enjoy it.  To learn to enjoy vs endure is a freedom folks don't no what to do with when they see it.  It's spectacular, convicting and catalyzing.  The next time "you have every right to…" Or they deserve it.. don't.  The next time you shouldn't have to… Do it anyway, 
Smile, and Struggle Well