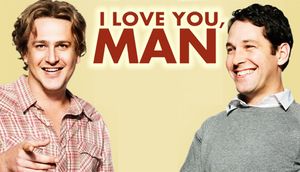 Stop saying "I love you," Go home, you're drunk. You don't even know what that means.    I worked for a legendary coach and in a team meeting he told us this and I quote. "I don't love any of you, I like some of you.  I love my family, this is a business and we are not family." Harsh? maybe. Honest? absolutely. 
He wasn't saying he hated us, he was saying "I know what love costs, and I can only spend that on my family."  I'm not saying that's right, I'm saying we have to stop throwing the L Word around without realizing what it's going to cost us.  Especially if we are personally bankrupt. Love bears all things. Are you prepared to have really uncomfortable, really honest conversations with me?  No? Then don't say you love me. Love is patient. Are you ready to wait for me to get right, even when I fail you, over and over, and keep coming for me no matter what?  If you hesitated, don't tell me you love me. Love keeps no records of wrong. Are you ready for me to hurt you, forgive me and then do it again? Didnt think so. Don't miss this here.  To say I love you is not a hall pass for the recipient to run you over, but that's up to them, not you. 
So if we sling the promise of love around, and fail to hold up the standards of the word, we lied.  And lies are hate. There is an amendment to the Golden rule in the Gospel of John. Ole Jesus was like, forget about loving each other as yourself.  Love like I love you because whatever y'all are doing to yourselves ain't love. There it is. We can't bear all things in love for each other, while we lie to ourselves.  We can't be patient with our friends until we get over our own failures. We can't erase the record of wrongs done to us as long as we feel guilty for our own sins. This isn't an alter call, and regardless of where you are with God and his existence Proverbs 15:7 is true for the evangelical and the atheist.  "What the heart is full of, the mouth speaks." If you hate you, you cant love me. If you can't forgive yourself, you wont forgive me. 
This is not a call to limit our love to a select few.  Our capacity to love is like distance running. The more you do, the more you can do.  And we really are supposed to love everyone. but if we walk every morning and call it running, we're going to look pretty stupid at the marathon. Let's commit to loving each other but with the honest perspective we have so far to go, with ourselves, with others.  We're all driving around with the marathon sticker on the bumper, but most of us are standing at the starting line when it comes to real love. 
Struggle Well Friends