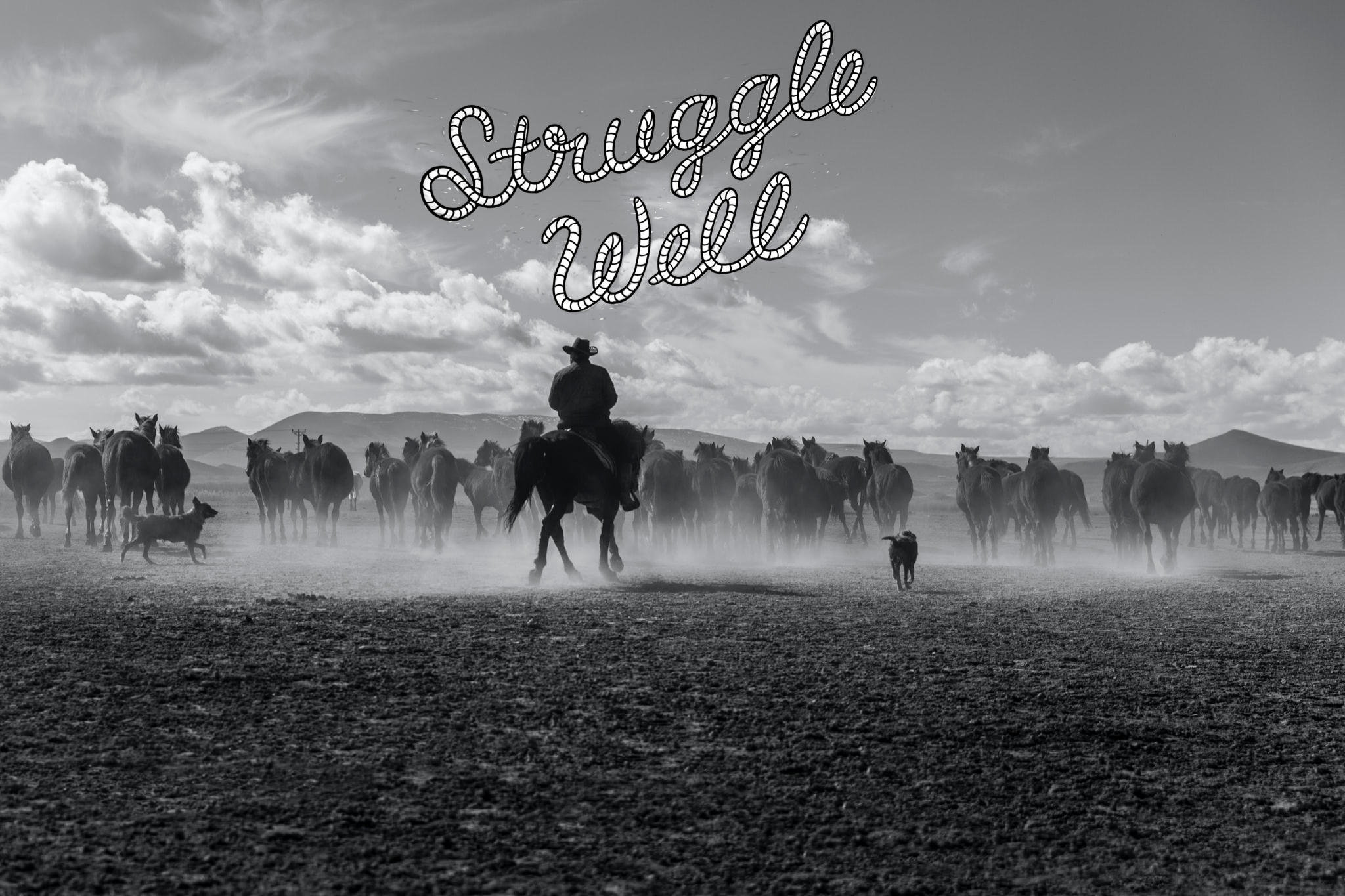 I'll admit I'm a curmudgeon when it comes to over used sayings with under used thought. Nothing solicits a sharp eye roll more than the adage "character is who you are when no one's watching. That's stupid. And more importantly who cares?
     Mostly the trait in question when character comes up is morality. What do you believe is right and wrong and how do you live that out? If you treat someone kindly but don't feel like being kind,  was it still an act of kindness. Yes. And more importantly does your feeling of frustration really indict your character. NO. What you did was kind… How you felt was a temporary weaker version of you, you had to strong arm internally. Your character has everything to do with what you've wrestled with. The lonely internal labor and the treatment of your fellow man you deliver. That's your character.
     Are we all going to look each other in the eye and pretend we don't hang the phone up and curse each other's existence when we argue who left the garage open last night? That we don't fantasize choking the barista when they put whip cream in our milkshake of a coffee? If lying is part of the morality game, isn't this thing unraveling before we even start? The "When no one's looking" philosophy is a shame game. All of us are dealing with thoughts we'd rather not have anyone know about. It's a struggle as old as sin. What's not helpful is feeling bad about the way we feel for a moment instead of dealing with it. Psyching ourselves out into non action and convincing ourselves we're just bad people.
     We need to give ourselves a little more grace about the internal battles we have, so that we can fight them better. You're not a bad person for thinking your sick kid is whiny and should get over it. It's only bad when you act on it. How you feel about the way you felt and didn't act is irrelevant and a waste of mental energy. The way I choose to live out right and wrong, kindness or evil, has everything to do with what I've had to fight with long before I got in the arena with you. Anger, spite, jealousy, comparison they are my morality sparing partners, after hours when they're isn't anyone in the gym. I have to wrestle with the way I want to treat someone. Is this out of anger? Is this right? Yes I am angry, no this isn't right so I need to get over it.
     But see, behind closed doors for a brief time I felt all these awful things. I had all the terrible thoughts while no one was looking. But if I get in the ring on "fight night" and do right, I won. Former NFL quarterback Trent Dilfer leads this thing called ELITE 11. A camp invite to the best quarterbacks in the nation. They're already shiny 5 star products but internally they have miles to cover before they're prepared for the laser beam of a spot light they'll be thrown into. I heard him say to them "you have to do the lonely work to know what's true about yourself."
     If you are taking the question of your character to the arena of human exchange, it's too late. Your foundation is sand, and you'll collapse under the social pressure. You'll shape shift trying to please everyone and go home hating yourself. Your action comes out of knowing the answer, not in search of it. And you'll never know the answer unless you wrestle privately with your question. Don't beat yourself up for thinking the bad stuff. Beat up the bad stuff by knowing what's going on within. Develop self awareness. Why do I feel the way I do? Is this right? Then do what's right. It's easy to live as slaves to our emotions but that's not how we are designed. Emotions are directions to truths, not destinations of it. That's why time alone is essential. Doing hard things that make us uncomfortable are self awareness sharpeners. You cannot be who you want without them and you character, your real character depends on it.
Struggle Well Friends